VMware Cloud on AWS in the Hybrid Cloud Environment
LEVERAGE CURRENT SKILLS, PROCESS AND GOVERNANCE
No need to retrain staff or revamp processes to benefits from the scale, innovation and agility of the cloud.

FASTER MIGRATIONS
Reduce the time, cost and risk of migrating vSphere workloads to the public cloud. Migrate individual apps or entire data centers without any conversions or downtime.

REDUCE TOTAL COST OF OWNERSHIP
Save on total cost of ownership vs traditional on-premise infrastructure thanks to cloud economics and on-demand consumptions options.
How ICS can help

ICS is a VMware Prinicipal Partner for Cloud Management and Automation. We offer professional services designed to help you towards a faster, easier and cost-effective path to the hybrid cloud. We can help you to:

Accelerate Cloud Migration
Speed up the migration time of vSphere workloads from years or months, to weeks or days, by utilizing familiar, consistent and efficient infrastructure. Eliminate the need for rework on applications and reduce the complexity, risks and costs associated with other cloud migration alternatives. Migrate and modernize at your own pace with VMWare and AWS services.

Take your Data Center to the Cloud
Extend your on-premises data center to AWS and experience the advantages of additional capacity, on-demand scaling
of apps, flexible development and test environments, and more. Migrate vSphere workloads while keeping your IP addresses into a VMware-consistent, enterprise-grade environment in the AWS cloud and manage it through your vCenter console.

Simplify Disaster Recovery with Cloud Services
VMware Cloud Disaster Recovery and VMware Site Recovery are on-demand disaster recovery as aservice (DRaaS) especially designed for VMware Cloud on AWS. Simplify disaster recovery operations and minimize secondary site costs with cloud economics.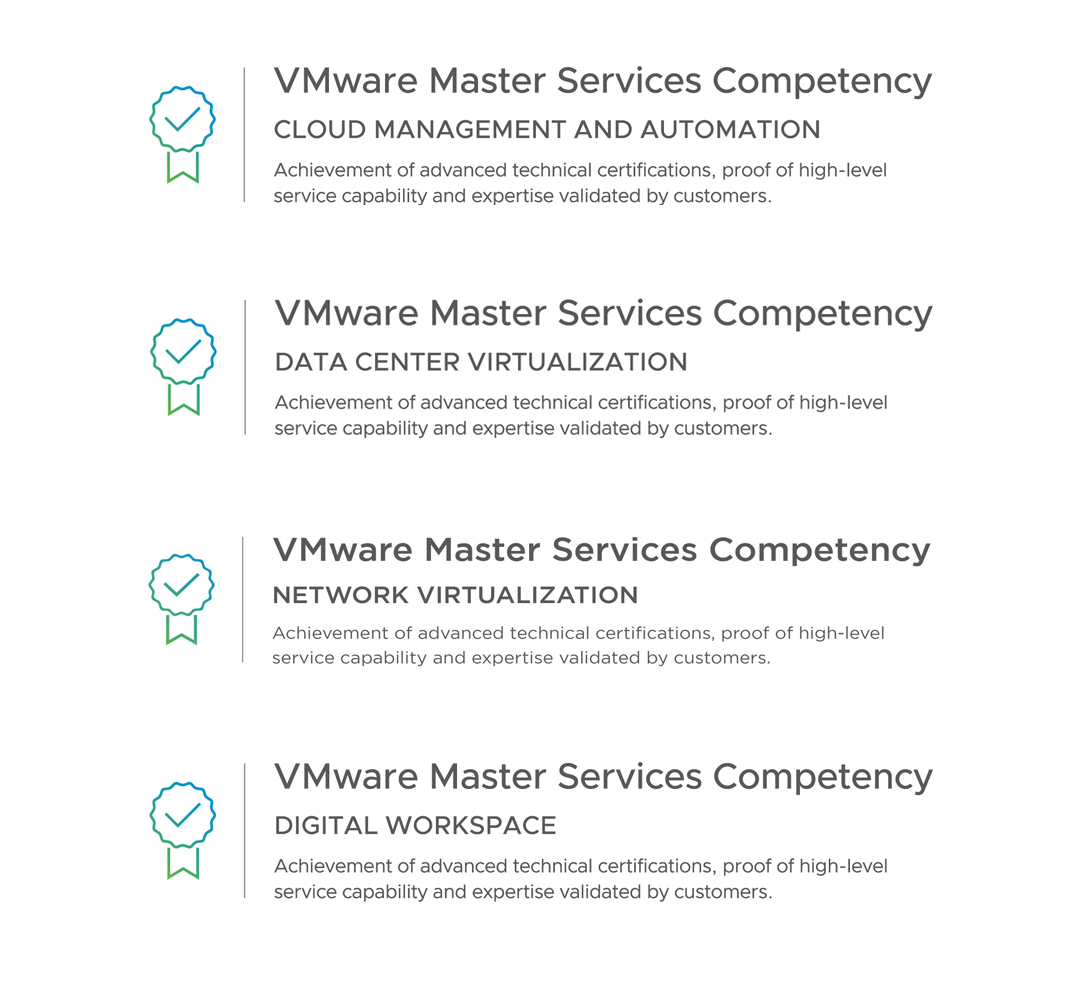 Ready for VMWare on the AWS Cloud? Inquire Now.